What It Takes to Become an A+ School of Excellence®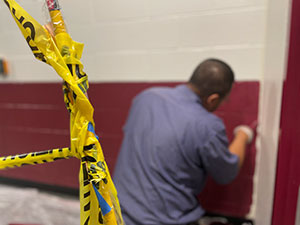 Jack Barnes Elementary (JBE) is now an A+ School of Excellence® award-winner after the Arizona Education Foundation announced recipients of the prestigious designation on Tuesday, February 21. It is the highest state-level award granted by the organization, and the application process is intensive.
What exactly does it take to become an A+ School of Excellence®?
Receiving the award is a rigorous process. There are parameters that have to be in place before a school can even apply. For example, the school must be rated an A or B by the Arizona Department of Education. The evaluative process includes a written application which is then reviewed by a panel of A+ principals, teachers, and district leaders.
"We worked in teams to complete individual essays for each question before putting it all together into a cohesive application," said JBE Principal Dawn Kennaugh, "Once submitted, a panel decides if a school is worthy of a site visit."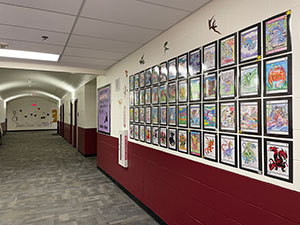 If accepted, schools participate in the final step of the selection which is a multi-day site visit led by a team of judges. To prepare, the Queen Creek Unified School District Maintenance and Grounds Department got to work refreshing paint, beautifying campus, and making sure the school was at its best in appearance. Staff members prepared a portfolio of artifacts showcasing events and traditions that make JBE unique.
Kennaugh says she is proud to see their hard work pay off and receive this meaningful award.
"This award recognizes the outstanding instruction and culture we have at JBE letting our community and parents know that we not only have high expectations for ourselves and our students, but we meet and exceed those high expectations," she said.
The AEF A+ School of Excellence® award is valid for four years, and schools must reapply to continue their A+ status.
To learn more about Jack Barnes Elementary, please visit the Jack Barnes Elementary School website.
*A+ School of Excellence® is a trademark or service mark of the Arizona Educational Foundation and is used by permission.